Calella, city of athletes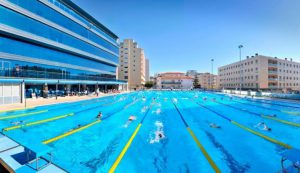 One more year, the city of Calella will be the ideal place chosen by many athletes for their final preparation before performing a marathon.
Calella is the chosen city due to its proximity to Barcelona and the meteorological, geographical and logistical conditions it offers; the fantastic Mediterranean microclimate, the passage of the Montnegre corridor, the beach, the promenade of the sea, gymnasium and wellness center, physiotherapy, etc.
Taking care of YOU
In Viajes Tauro we take care of facilitating this Stage, organizing the stay of our sports clients: From the hotel reservation in Calella and, later, in Barcelona, ​​transfers and 24h assistance.
Viajes Tauro also offers semi-professional people / corridors to accompany them on the most beautiful routes of the Montnegre corridor. These people are known as hares.
In addition, during their stay before the marathon, the athletes are physically prepared in Calella, doing various activities such as: Running, either on the beach or on the athletic field or in Dalmau Park in the « mountainous » part, Nadar, both in the sea and in the municipal pool, resistance tests, gym and visits to the SPA for relaxing moments.
The Marathons
In February and March two marathons are held in Barcelona; the eDreams Mitja Marató BCN and the Zurich Marató.
eDreams Mitja Marató BCN: Celebrated on February 10, 2019 with a distance of 21,095km that runs through the streets of the Catalan city. In recent years, the race has experienced considerable growth in terms of participation, reaching the 17,855 enrolled in the last edition.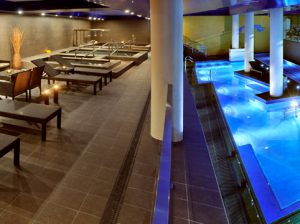 In this way, the eDreams Mitja BCN is among the most important half marathons of the state territory. It should be noted that the eDreams Mitja Marató de Barcelona goes down in history thanks to the world records in half marathon that got the Kenyan athlete, Florence Kiplagat. This fact makes the race become one of the ideal destinations for those runners who want to beat their personal record.
Time and point of departure: 8:45 h, Pg Pujades
End time (maximum time): 11:30 h
Zurich Marató Barcelona: 42,195 km. On March 10, 2019 will be held the 41st edition of the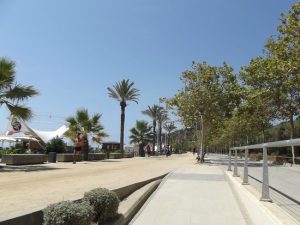 Zurich Marató Barcelona, ​​athletic event queen of the Catalan capital that year after year receives more runners and a greater concentration of public to encourage the participants. With departure and arrival at Reina Maria Cristina Avenue, just in front of the Palau de Montjuic, thousands of runners face a great challenge: to successfully finish the Zurich Marató BCN, a sporting feat within reach of a few. The start is scheduled at 8:30 am and the race has a limit of 6 hours to complete it.
Start time at 8:30 AM on Av. Reina María Cristina.
Approximate arrival of the first corridor: 10:40 AM to Av. María Cristina.
Time limit: 6 hours from the start of the race.